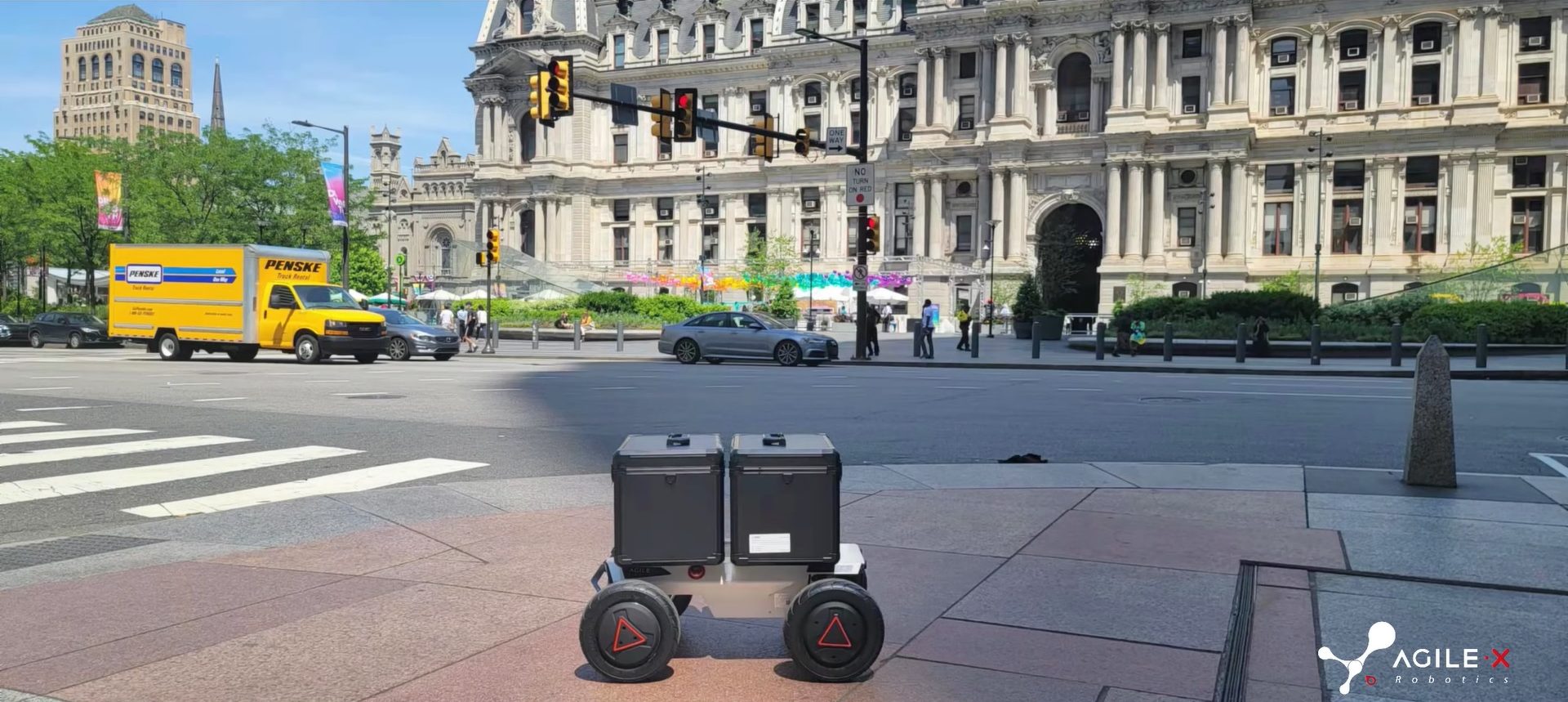 Slide 1
Strong load capacity
Carry heavy weights autonomously and effortlessly, on all types of terrain
Transporting with
UNITREE
Unitree B1 is a waterproof robot dog with 80kg walking load capacity
As a good example of a use case for robots, here is a robot dog that can withstand exposure to water and carry lots of load. The Unitree B1 Robot Dog has max walking load of 80kg. It is IP68 rated for protection against dust and water. This robot weighs 50kg. It lasts up to 4 hours on battery and can walk as fast as 1.8m/s.
Unitree robots can provide patrol inspection, exploration and material transportation for petrochemical, electric power, railway and mineral collection.
Transporting with
AGILE·X
AgileX Robotics丨A Robots Journey on ICRA 2022
SCOUT 2.0 Mobile Robot With Lifting Platform
Ackermann steering, easy for all-terrain applications.
HUNTER 2.0 continues the simple and elegant look of the HUNTER series with all-steel body, 400w dual servo motor drive, independent front wheel steering and robust, precisely controlled power system to support smooth running, whether indoors or outdoors.

Advantageous car-like structure and low tire wear are suitable for high-endurance scenarios.

Independent front-wheel steering and rocker suspension make it possible to pass over speed bumps with ease.

400w dual servo motor with payload up to 150KG.